With over 20 years of experience in the business world, I have honed my skills and expertise I bring valuable assets to any setting. However, it is not just my business acumen that sets me apart – I am also someone that people naturally gravitate towards and confide in. I have walked through struggles of my own, and this has given me a unique perspective and empathy that allows me to connect with others on a deeper level. With this powerful blend of experience and personal qualities, I am a dynamic and compassionate individual poised to achieve remarkable outcomes.
Step 1: Boost Your Success with Executive Coaching 
Enhance your personal branding, communication skills, and adapt to new technologies. Experience improved leadership abilities, better business outcomes, and increased career success with my guidance.
Step 2: Optimize Your Marketing and PR
Identify and eliminate inefficiencies in your current processes. Streamline operations, implement best practices, and leverage technology to achieve exceptional marketing and PR results. Stay ahead of industry trends and maintain a competitive edge.
By hiring me, expect a comprehensive understanding of your operations, streamlined processes, and the utilization of new technologies for better outcomes. Save time and money while gaining the necessary tools to succeed in today's fast-paced business world.
I can only warmly recommend Claudia. She showed me that social media also plays a big role in my industry. In addition, I learned how to authentically implement videos and posts in such a way that they fit into my very busy schedule and also fit me and my communication 100%. She develops strategies that just fit.
Very professional, hard working and innovative thinking. One of the best characteristics of Claudia is the passion for her job and for her clients. She is happy when you are happy. She never stands still and motivates you always to give the best. Do not hesitate to contact her if you want to grow your business and your mind. I highly recommend her.
Claudia is our secret weapon when it comes to sensitive communications. As a lecturer within our cybersecurity training programs for companies and as consultant. She helps participants not to lose touch with colleagues even in the current home office situation and also to actively address risk topics such as IT security and data protection.
Claudia Scheffler-Perrone ist DIE Ansprechperson in Social Media Fragen. Ihre Ideen und Kenntnisse sind in jeder Hinsicht eine Inspiration. Ihre Analysen und Vorschläge haben mein Team nicht nur einen Schritt, sondern einen ganzen Marathon weitergebracht. Jeder einzelne Schritt war dabei ein Gewinn.
There are few people in the world with such a great combination of intelligence, drive, and personal charm as Claudia Scheffler-Perrone. I've had the opportunity to work with Claudia in multiple arenas including travel industry events, promotional business collaborations, and even co-authoring a book with her. From coaching, speaking, journalism, and brand promotion, Claudia has brought a lot of success into the lives of people. Her positive energy is a benefit to anyone who gets to work with her.
Kreativ, frisch, innovativ und flexibel, definitiv anders als Andere. Mit Claudia zusammenzuarbeiten ist nichts für sture Böcke mit eingefahrenen Arbeitsmechanismen. Sie bringt Farbe ins Spiel und wer sich auf sie und positive Überraschungen ein.
Claudia has a most innovative brain, she is the pinnacle in delivering bold, brilliant, and positive impacts into & onto all areas of human communication. Claudia does more, she connects, she relates branding & social media along with real connectivity that is far -reaching across all mediums / channels. Claudia drives interactive rapport, her dialogue is on point, creative and energetic with her meticulous planning. Her individuality, her uniqueness set her apart, I only have respectful & bright words when personally recommending this most talented women.
How do you feel in front of a camera? How do you feel delivering your employees bad news? Do you know how to (re)act if a journalist triggers you? Does the spotlight scare you?
Do yo want to increase your salary and you need to talk to your superior? You are not sure how to explain your value to get what you want?
I have so many years experience in teaching and in journalism that I see instantly all the things that go well and can go absolutely wrong. Many people think it's pretty easy to communicate on a podcast, TV, radio or even to their own employees. But unfortunately it's not that easy. And this is normally the point where it becomes viral (in a negative way).
I have people coming to me to be prepared for a difficult speech, an interview, create a video or to talk to the board for a change.
I started with Social Media since the beginning (Instagram, YouTube, LinkedIn, Facebook,..). This is why I usually integrate this tools into the strategy.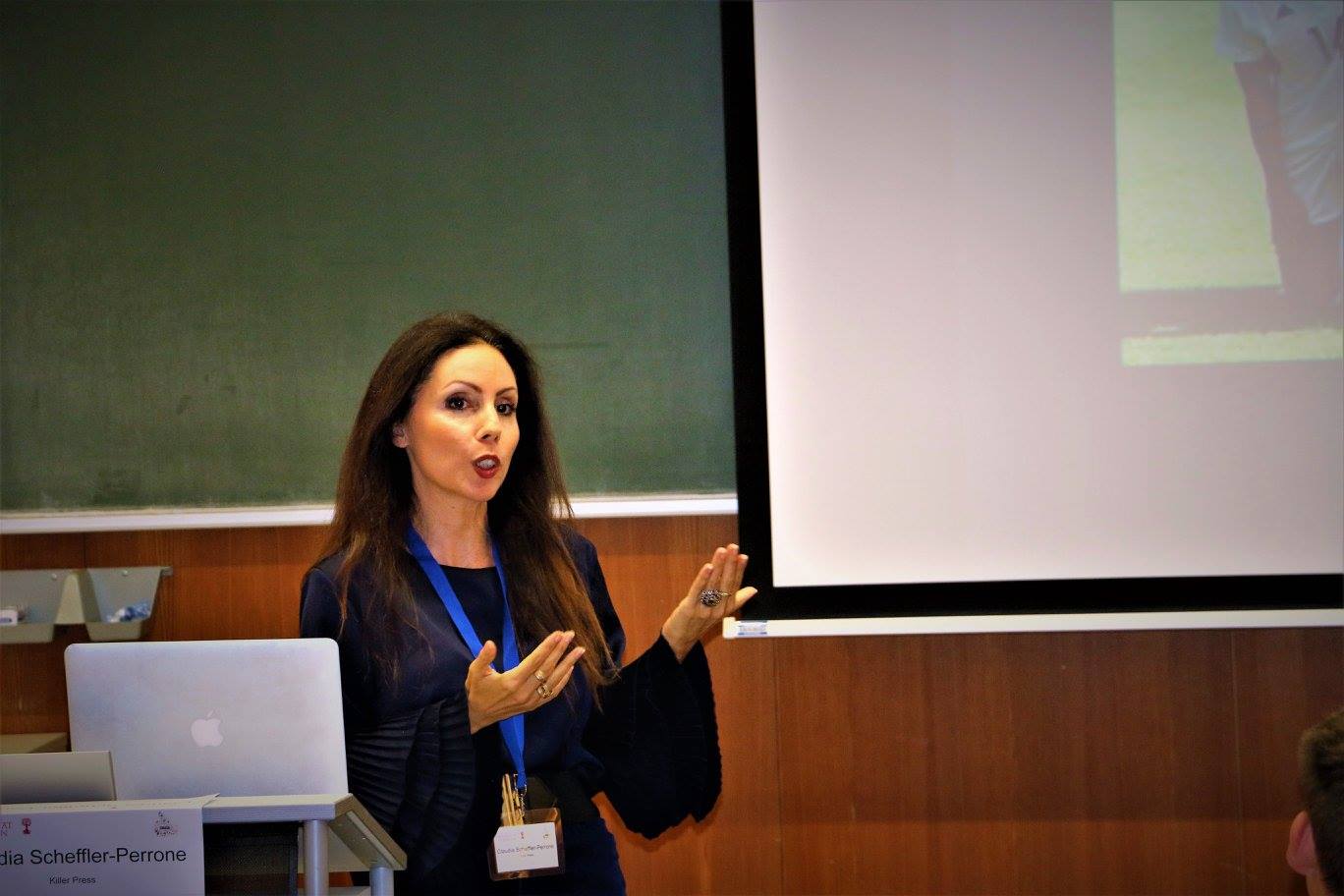 With over two decades of experience in marketing, leadership, and journalism, and an impressive track record in coaching, consulting, and mentoring leaders, companies, entrepreneurs, and public offices, this certified individual psychology coach, consulter, and mentor is a force to be reckoned with.
As a lecturer at private universities, this expert has honed their skills in effectively communicating complex ideas to diverse audiences, making them an excellent communicator and a sought-after speaker.
In addition to their extensive experience in traditional marketing, this professional also has over 18 years of experience in social media marketing and personal branding, staying ahead of the curve in the ever-evolving digital landscape.
With three published books under their belt, this expert has demonstrated their commitment to sharing their knowledge and insights with others, making them a valuable asset to any team or organization.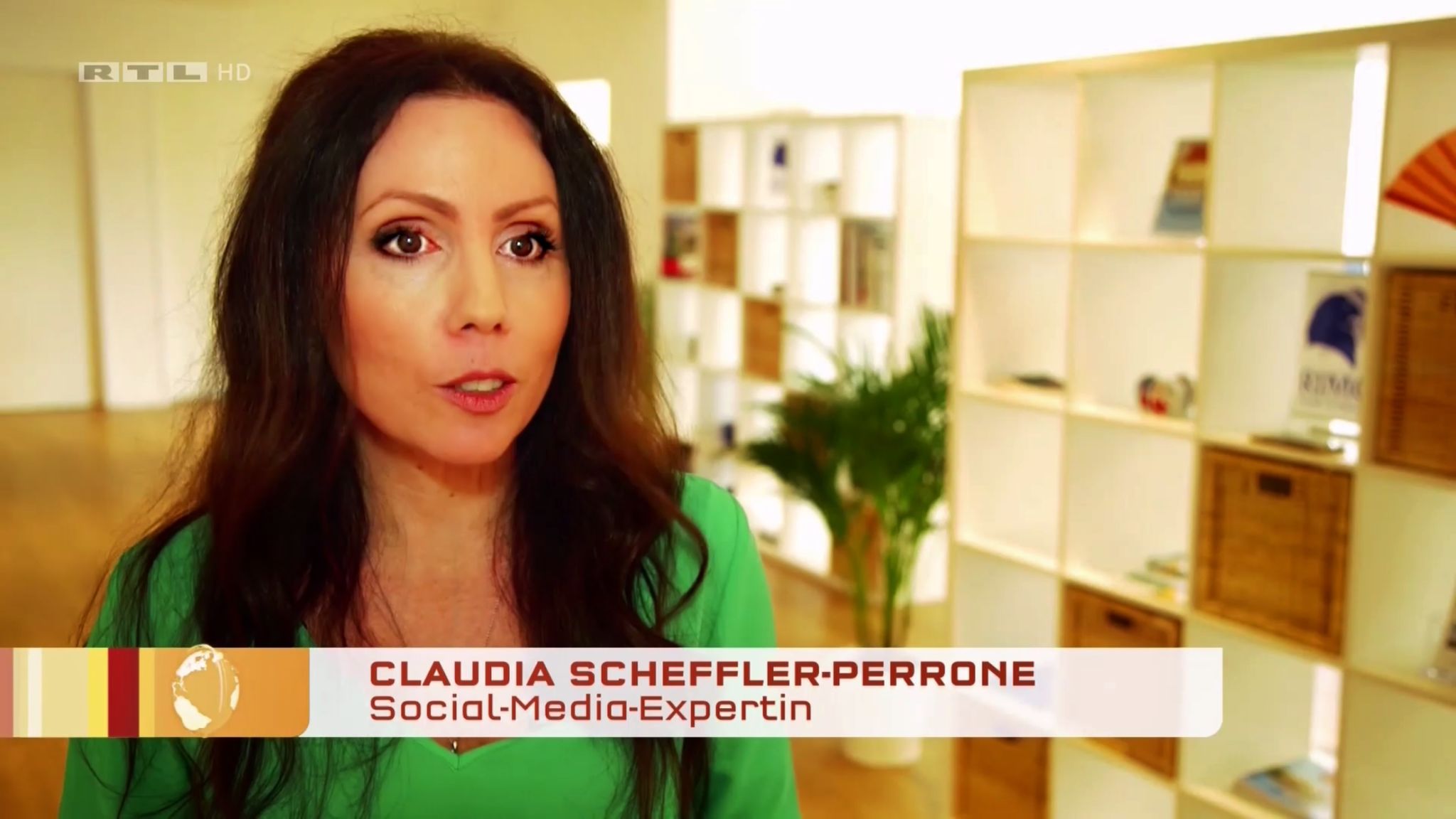 Claudia Scheffler-Perrone Interview for RTL Punkt 12, Social Media Special
Claudia Scheffler-Perrone known from TV, Online and Print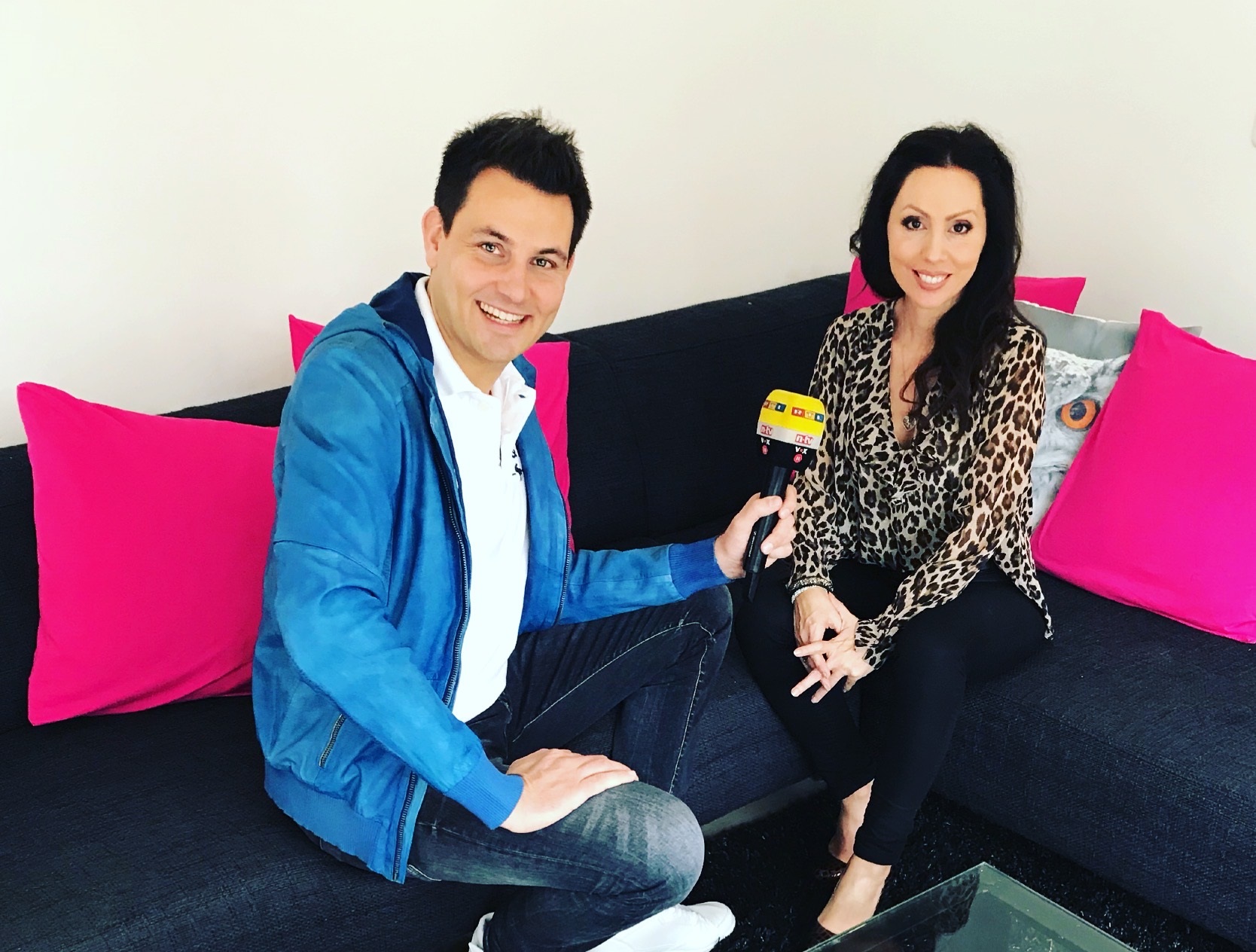 Expert Interview for RTL Televison Germany.
Claudia Scheffler-Perrone known from TV, Online and Print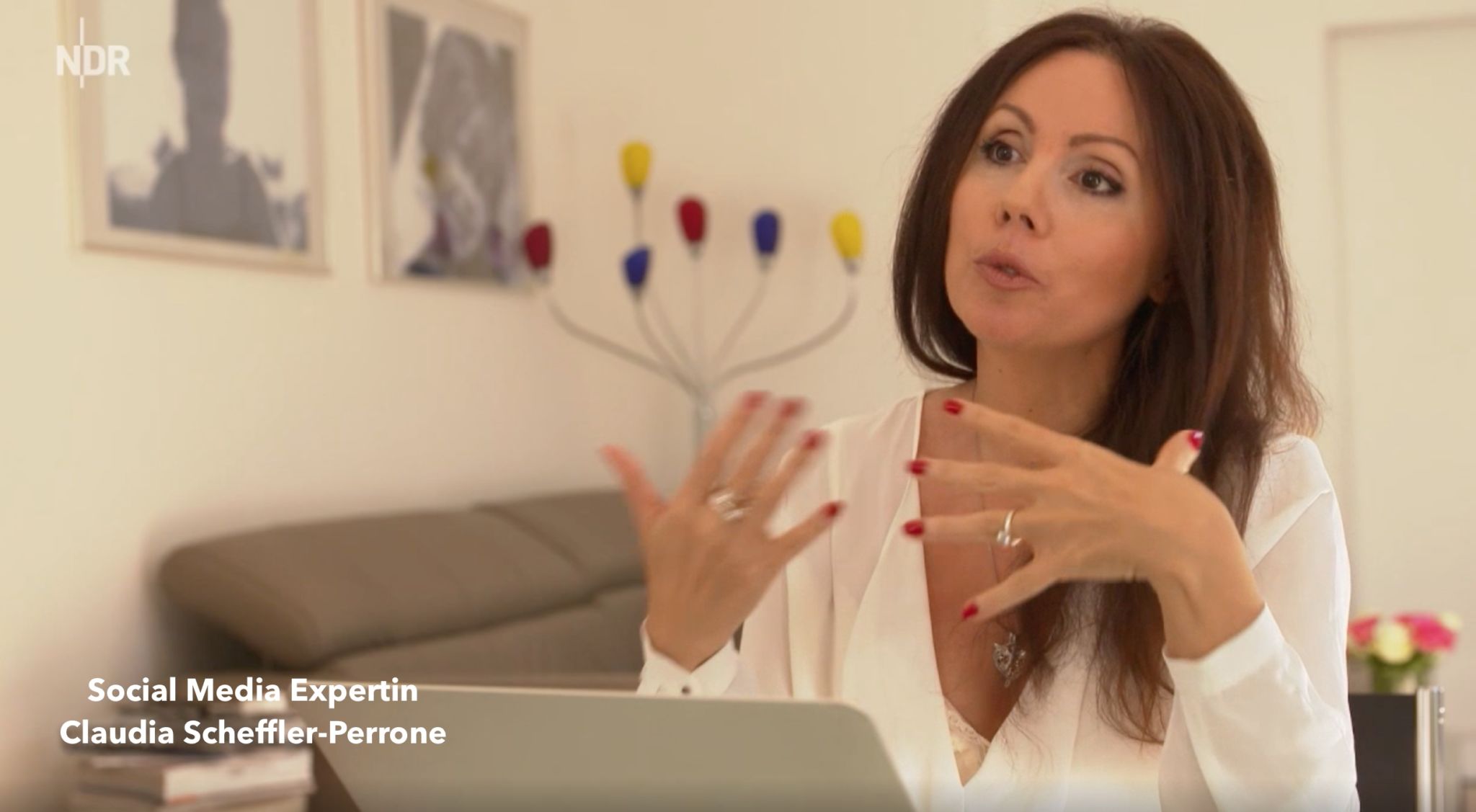 Main TV Chanel in Germany
NDR (Norddeutscher Rundfunk) TV Interview how to use Social Media for professional athletes.
Claudia Scheffler-Perrone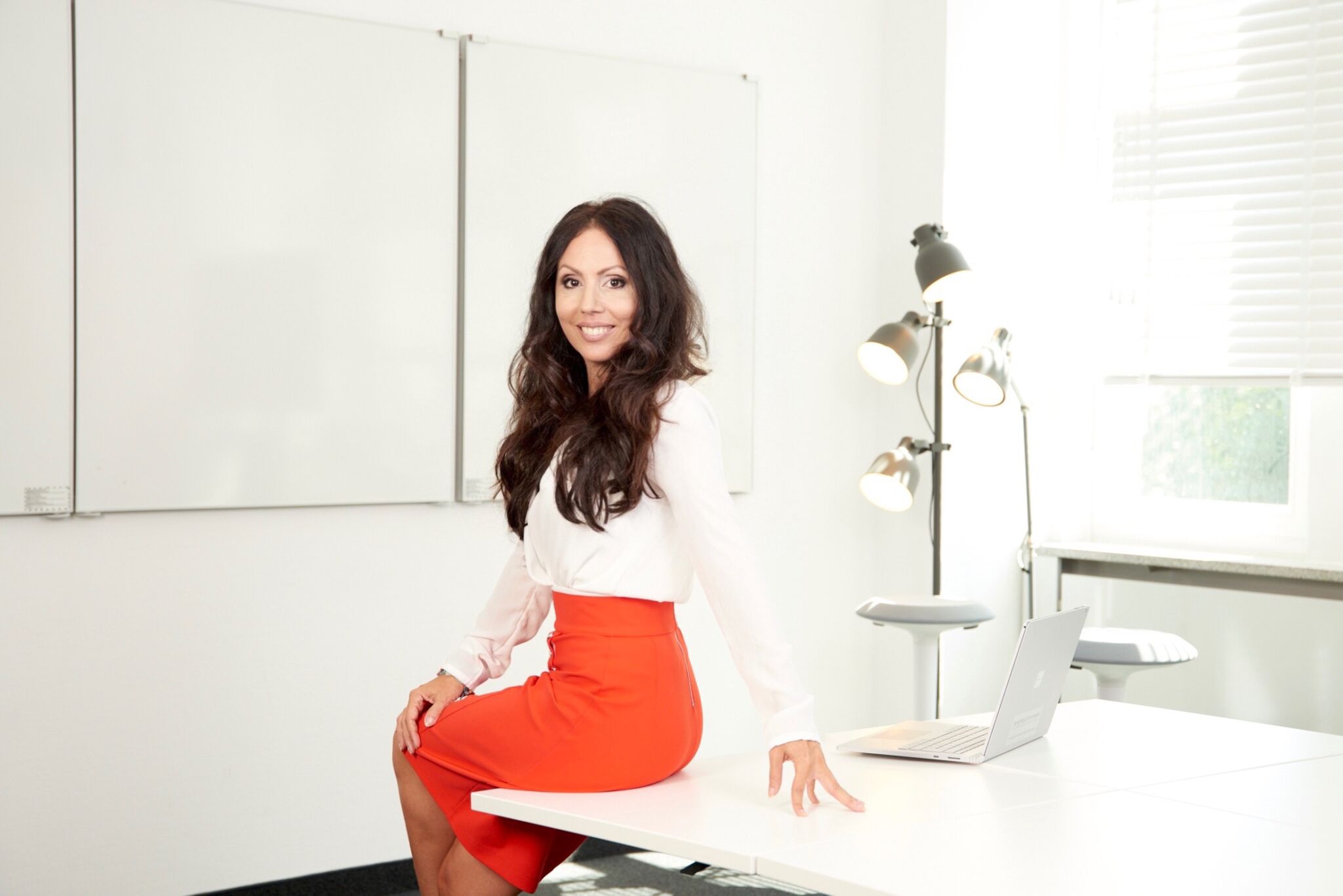 Why Claudia Scheffler-Perrone?
If you're looking for a coach who truly understands what it takes to build a successful business, then Claudia Scheffler-Perrone is the person for you. With her extensive experience and expertise in the field, she is a true master of her craft.
Claudia doesn't just teach theories and strategies; she lives and breathes them. Her dedication to her craft is evident in everything she does, from her innovative methods to her tireless work ethic. She has faced the same challenges that many business owners face, and has overcome them with skill and determination.
Not content to rest on her laurels, Claudia is always looking for new ways to help her clients grow and succeed. She collaborates with other entrepreneurs from around the world to stay up-to-date on the latest trends and techniques. Her commitment to lifelong learning is one of the many reasons why she is such a valuable resource for her clients.
When you work with Claudia, you can be sure that you're getting the best possible guidance and support. She understands the challenges you face, and has the knowledge and experience to help you navigate them successfully. But don't just take our word for it – ask her happy clients. They will tell you that working with Claudia was the best decision they ever made for their business.
So if you're ready to take your business to the next level, why not choose Claudia Scheffler-Perrone as your coach? With her expertise, dedication, and passion for helping others succeed, she is sure to help you achieve your goals and more. There is so much more to say but simply ask her happy clients.